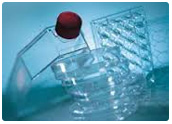 Plastic - who cares ? One might think so initially, but plastic ware may make a difference. Depending on the manufacturer, the starting material does not differ ( all cell culture flasks, dishes and multiwell plates to date are manufactured from polystyrene) but the surface modifications differ greatly.There are numerous suppliers of cell culture plastic ware. Note: The most expensive cell culture plastic ware does not always have to be the best choice for your cells. GeoVista Cell Culture Plasticware meets both criteria, first and foremost is your cell grows comfortably and surprisingly the prices are most affordable.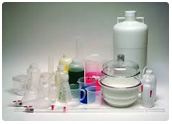 GeoVista is one of the leading manufacturers of laboratory Plasticwares for different branches of science, including general, molecular biology, cell culture & more. GeoVista proud to manufacture the best of products without compromising on quality and provide excellent value and service to our customers with the stringent quality checks placed both at the production and the packaging stages.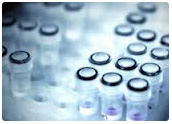 GeoVista is representing renowned brandMolecular Biology Reagents and Kitsfrom US, Germany, Russia and Asian Countries. GeoVista is promoting patented product "E Competent Cells", We are also promoting time saving, easy method and affordable products like DNA/RNA Direct Extraction Kits, PCR/RT-PCR, SYBR Green Kits etc.,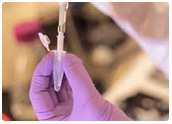 GeoVista is proud to promote Superior Quality Restriction Enzymes which are affordable to research scholars.